When a user logs into their PayJunction user account for the first time, the system will ask them to create a 4 digit personal identification number, or PIN. PayJunction will ask you to verify this information when the correct login and password are supplied by the user, but the device is not recognized as one you have logged in with before. The most common reasons PayJunction might not recognize your device, even when you have logged into PayJunction with it before, are:
Your Internet Service Provider (ISP) updated your internet connection with a new IP address
Your device was recently cleaned to remove viruses and/or malware
Operating System (OS) for the device was upgraded to a newer version or reset/refreshed
Reset using the Forgot PIN link
If you are prompted to enter your PIN and you do not remember it, try clicking the Forgot your Security PIN? link at the bottom of the form: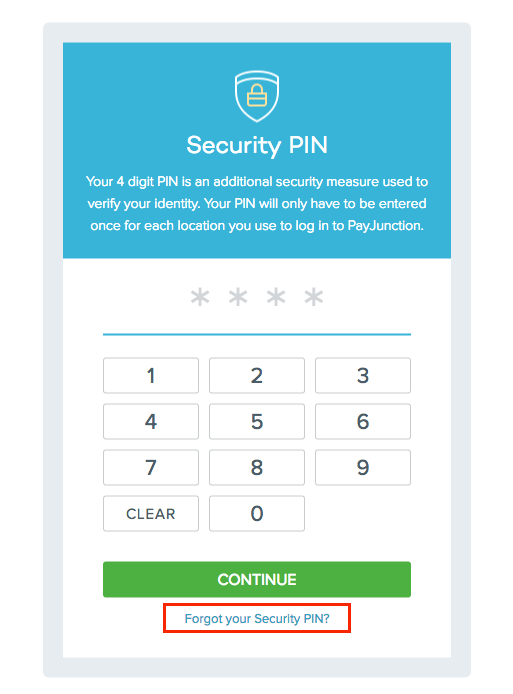 You will then be given the following message: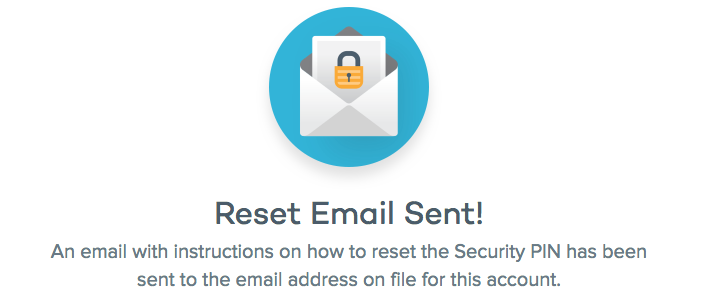 If the email address saved for your user account is still valid, you will receive an email that looks like the following: 

After clicking the link, you will be taken back to the PIN prompt, however the system will now save the new 4 digit PIN you enter and will keep it until it is next reset.