Hosted Payments Shop Setup for Online Payment Button
Create the Shop
When adding online payments to your website it is best to create a separate Hosted Payments Shop
Log into PayJunction as an administrator
Select More > Hosted Payments from the left side menu:

Click the New Shop button in the top right corner of this page:

Fill out the form as shown below, replacing the values as necessary. Notice that for the Shop Name, underscores are used instead of spaces. If you have multiple accounts/batches, select the appropriate one from the ACCOUNT dropdown. 

Updating the Shop Fields
After saving the new Shop you should be dropped back at the Shop page with your new Shop listed. Hover your mouse over the eye-icon for the shop and choose Shop Fields from the menu: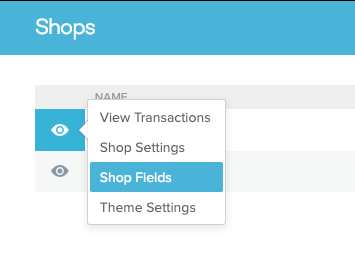 Use the Hide All short cuts for each section and then make the following fields required under Transaction Fields and Billing Contact Fields: 
INVOICE NUMBER
FIRST NAME
LAST NAME
ZIP CODE
All fields in the Shipping Contact Fields should remain hidden.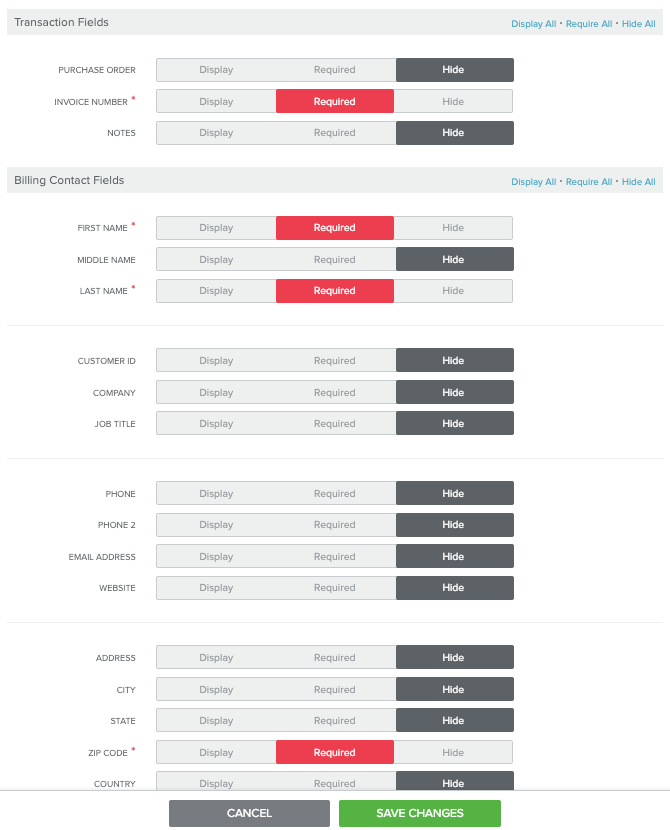 Click  Save Changes to apply your updates. 
Online Payment Button Setup
Updating an existing button
If you already have a payment button set up on your website and would like to point it to the new shop you will need to edit the HTML on your website. Once you have access to edit the HTML follow these steps:
Find the payment button form

Example only, your code may look different


Find the input element with the name attribute set to "store"

Update to the value you used when creating your Shop. As this is case sensitive, it is highly recommended to copy and paste the value

Save your updated code
Creating an Online Payment Button
Go to the Shops page (More > Hosted Payments) 
Click Generate Hosted Payment in the top right corner of the screen

Fill out the form as shown below, choosing the appropriate shop from the dropdown list

Important: Once you leave this page your changes will NOT be saved. You must save the code generated at the bottom of the page into a plaintext file on your computer or directly into your HTML editor

Make sure ALL the code is selected by confirming it ends with the single line "</form>"
Add the HTML code to your website