The Sycamore software system is already integrated with PayJunction. Simply enter your PayJunction API Login and Password.
API Login and Password

To see how to set your API login and password, click this link:
Login to Sycamore as Administrator and go to:
Accounting / PayJunction / Configuration
Click Enabled.
Then enter your API login and Password.
Check the box for credit cards.
Check the box for ACH if desired.
Decide if you want to add a convenience fee - enter the desired amount for credit cards and checks.
Enter the Terminal IDs - to locate your terminal IDs click the link below.
How to find my terminal IDs
Then click Update in the upper right corner.
Next run a test transaction through Sycamore for $1.00 on a live credit card.
If you see that transaction come through into PayJunction you are done.
If you need assistance running a test transaction in Sycamore please contact Sycamore support.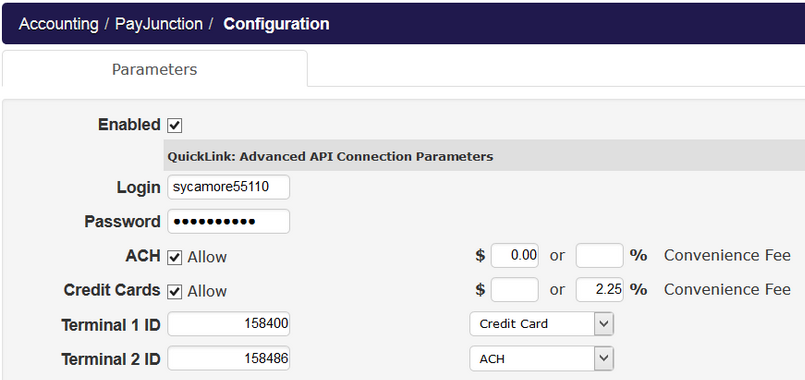 Please contact Sycamore support if you need further assistance: